PRESS RELEASE / COMMNUNIQUÉ DE PRESSE
Lee Matasi Memorial Exhibition opens at the Ottawa School of Art Gallery Byward Market Campus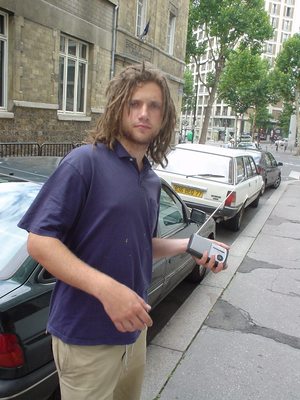 Ottawa, ON (November 23, 2015) 2015 marks the 10th anniversary of the passing of OSA Diploma alumni Lee Matasi. The OSA is marking this anniversary with a celebration of Lee's art. A memorial exhibition will be held, in the gallery named in Lee's honour, from November 26 to December 16, 2015. Visitors are encouraged to join Susan Jessop, (Lee's Mother), Charles LaSalle, (Lee's Stepfather), the OSA staff, instructors and students for a vernissage, 5:00 p.m. to 8:00 p.m. Thursday November 26.
LEE MATASI GALLERY
The Lee Matasi Gallery gives Fine Arts Diploma program students an opportunity to exhibit their work in an attractive, public and high traffic space. The student gallery is named in honor of Diploma alumni, Lee Matasi. Lee passed away suddenly on December 3, 2005, the victim of a fatal shooting in Vancouver, British Columbia.
https://en.wikipedia.org/wiki/Lee_Matasi
http://www.cbc.ca/news/canada/british-columbia/fight-broke-out-before-vancouver-artist-shot-court-told-1.644014
In 2006, after renovations to the space, the gallery opened with a memorial exhibition of Lee Matasi's paintings. Visitors and collectors paid tribute to him in the company of Lee's mother, Susan Jessop, and a large gathering of people from the arts community. In the same year, Ms. Jessop established a memorial scholarship available to OSA third year students.
A gallery space expressly for students to exhibit their works is an important and complementary part of completing studies in the visual arts. The gallery offers its visitors an opportunity to reflect on what is fresh and vibrant coming out of the Fine Arts Diploma program as OSA students contribute to the greater artistic community through creating, promoting and exhibiting their works in the Lee Matasi Gallery.
LEE MATASI MEMORIAL EXHIBITION & SILENT AUCTION
What would he be doing now?
By the time you are reading this catalogue, we will be a few weeks away from Lee's 34th birthday. My goodness, 34, that's well into adulthood. An age when people are serious about their careers, with a kid on the way, maybe even a second one! There's lots to imagine about what Lee might or might not have done in that intervening time. One thing is for sure. He would still be painting. Lee was never going to drive a desk for a living. In lean times, like the summer after he graduated and before he had a show in Vancouver, he said to me: "Ma, I don't care if I starve, I'm going to be an artist". I had and have, no doubt. In fact, there were some who said he was already well on his way given the maturity of his work; his obvious dedication and the volume of work he was able to produce in his almost 24 years. He pursued his passion, art, with all of his head, heart and soul.
Susan Jessop
Lee Matasi's mother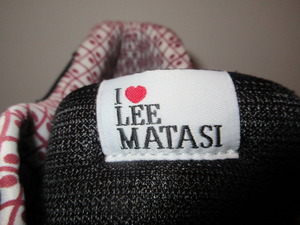 Two of Lee Matasi's pieces are up for auction. The first Lee Matasi painting "Etude from J'♥ Borduas", 2004, is featured online at:http://www.biddingowl.com/OttawaSchoolofArt
and the second painting "Etude from the Blue Note Series", 2005, is featured as a silent auction on site at 35 George Street, Ottawa, On

Silent Auction Online
"Etude from J'♥ Borduas", 2004
Acrylic on Canvas
22″ X 30″
http://www.biddingowl.com/OttawaSchoolofArt

Silent Auction on site at 35 George Street, Ottawa, On
Etude from the Blue Note Series, 2005
​Acrylic on Canvas
24″ X 20″
"Art tries to capture that which we know leaves us, as we move in and out of each other's lives, as we all must eventually leave this earth." – Elizabeth Alexander from "The Light of the World", 2015
Lee Matasi seemed like a force of nature. He was driven in his pursuit to understand art and his desire to make art – and he made lots of art. He moved into OSA's community like a whirlwind of excitement, curiosity and enthusiasm. Making art gave him joy and he shared that with everyone else. Joy was his energy source and it fueled his passion for painting and art. It was contagious. He would look for art everywhere, would talk about art to anyone and seemed to always have some new artwork on the go. He had a big impact on our small community and we are all better for having had the chance to know him.
Jeff Stellilck
Executive Director 
Works will be on display from: November 26 – December 20, 2015
For more information on the Ottawa School of Art Byward Market Campus, its instructors, classes and winter program visit www.artottawa.ca or call us at 613-241-7471
Ottawa School of Art Byward Market campus Gallery located at
35 George Street
Free Reception.
All Welcome!
For more information please contact
Nina Camilleri, Marketing Officer
613-241 7471 or marketing@artottawa.ca
Stay in touch: www.facebook.com/artottawa | www.twitter.com/artottawa | instagram @artottawa