The Ottawa School of Art Artist-In-Residence
Thomas Lanfranchi Sculptures
Agnès Aubague Poetry

The Ottawa School of Art (OSA) is excited to be showcasing artist Thomas Lanfranchi's floating sculptures on Wednesday March 29, 2017 at 12:30pm at the Experimental Farm. Artist Agnès Aubague will be reading from her latest work of poetry. All are welcome!Born in 1964 in Marseille, Thomas Lanfranchi lives and works in Paris and Lasse. He works mostly outside due to the nature and size of his sculptures, encorporating wind and space into his pieces. Thomas Lanfranchi's floating sculptures act as kites in the sky. They are minimalist, geometric shapes that are constructed from simple materials such as garbage bags which are held together by tape. The sculptures are large measuring more then 8ft in width and 16 ft in length. His sculptures have been exposed around the Matisse Museaum / Le Cateau-Cambrésis during a residency in 2010 and over the city of Pasadena in California. He has also shown inside of galleries such as the Sémiose Gallery in 2008. His work can also be viewed at the Artotheques in Caen and Pessac France. Thomas archives his sculptural works through photo and film, which can be viewed online.Agnès Aubague lives between Paris and the Basque Country and works 24/7/7. After receiving a Masters degree in Social Psychology, and a degree in Cultural Mediation, Agnès Aubague decided to focus on her work as an artist and performer of "the Office", which she has dubbed Beaurologie. This current body of work allows her to jump between different disciplines. She is sometimes involved with her "Office", or as a speaker, reader, hostess, artist looking for a gallery, relaxer, guide performer, collector, exhibition curator, and president of a jury.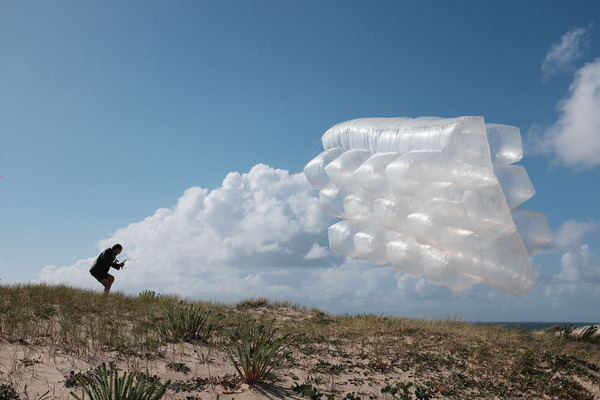 On site performance:  Wednesday March 29, 2017 at 12:30 pm
Location: The Experimental Farm

The Ottawa School of Art Downtown campus is located in the ByWard Market, in Ottawa, 35 George Street. Free Reception. All welcome!
For more information on the Ottawa School of Art Downtown Campus, its instructors, classes and programs visit www.artottawa.ca or call us at 613-241-7471.
Ottawa School of Art Downtown campus Gallery located in the Byward Market
Free Reception. All Welcome! 35 George Street, Ottawa ON. K1N 8W5
For more information please contact Nina Camilleri,
Marketing Coordinator 613-241-7471 or marketing@artottawa.ca
– 30 –