Upcoming events Orleans Campus
Événements à venir campus d'Orléans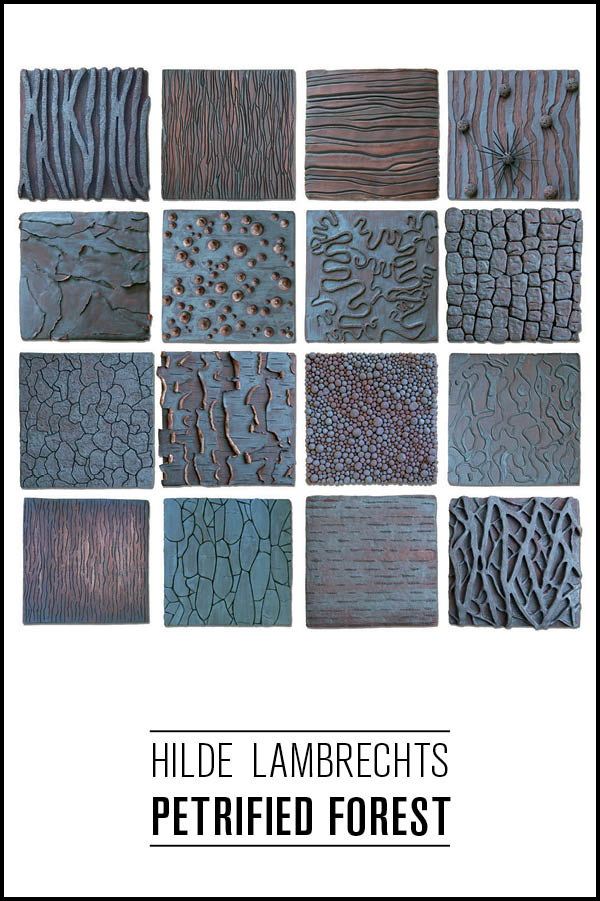 Petrified Forest
Hilde Lambrechts
Ottawa School of Art Gallery – Orleans Campus
The Ottawa School of Art is pleased to present Petrified Forest an exhibition of works by artist Hilde Lambrechts. The exhibition takes place from October 25 to November 24, 2013 at the Ottawa School of Art's Orleans Gallery on the main floor of the Shenkman Arts Centre, Orleans. Reception: meet the artist takes place on Sunday, October 27, 2013 from 1 to 3.
Petrified Forest is a collection of ceramic sculptures created as a protest against worldwide Decline of forest due to human interference. The unsettling placement of forest species in a museum-like setting stresses the urgent need to protect our forests.
Some of the up to six-foot tall sculptures represent trees from around the world, while others explore their wood grain or the diverse textures and colour of bark. The pieces range from lifelike to abstract as the artist explores macro and microscopic characteristics of real trees. Echoing the slow growth of forests, Lambrechts builds each piece by hand, carefully selecting finishes that enhance the organic appearance of the petrified forest.
As the viewer wanders through the exhibit they will be struck by the forest's struggle to survive and its fight to exist in a world that is increasingly dominated by human life.  The witnesses of deforestation – discarded branches and the like – also appear in this striking call for action.
Ottawa School of Art Orleans Campus Gallery is located in The Shenkman Arts Centre
245 Centrum Blvd. Orleans ON. K1E 0A1 – Free Reception. All Welcome!
For more information please contact Nadine Argo, Gallery Coordinator 613-580-2765 orosao.info@artottawa.ca  

Reception: Meet the artist!
Sunday October 27, 1pm to 3pm
Free to the public – Everyone welcome
Works will be on display from:
October 25 – November 24, 2013
ORLEANS CAMPUS
Shenkman Arts Centre | 245 Centrum Blvd.
Gallery Hours
Monday – Sunday | 9:00 am to 8:00 pm
[Subject to change]
Upcoming events Orleans Campus
Événements à venir campus d'Orléans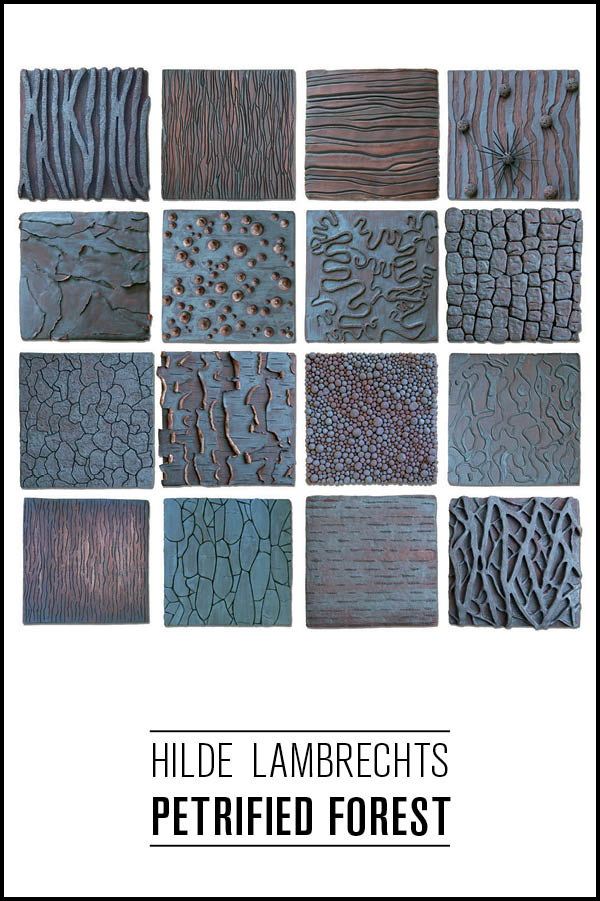 Petrified Forest
Hilde Lambrechts
l'École d'art d'Ottawa – Campus d'Orléans
L'École d'art d'Ottawa est heureuse de présenter Petrified Forest (Forêt pétrifiée), une exposition d'œuvres de l'artiste Hilde Lambrechts. L'exposition se déroule du 25 octobre au 24 novembre 2013 à la galerie de l'École d'Ottawa – campus d'Orléans située à l'étage principal du Centre des arts Shenkman, à Orléans. La réception et la rencontre avec l'artiste auront lieu le dimanche 27 octobre 2013 de 13 h à 15 h.
Petrified Forest est une série de sculptures en céramique créées en guise de protestation contre le déclin mondial du couvert forestier dû à l'intervention humaine. Le positionnement des différentes espèces, dans un style muséal, souligne le besoin urgent de protéger nos forêts.
Certaines des sculptures, qui font jusqu'à six pieds en hauteur, représentent les arbres provenant de diverses parties du monde, tandis que d'autres font plutôt l'éventail du grain du bois ou de la diversité des textures et des couleurs d'écorce. Les pièces se déclinent, du réalisme à l'abstrait, alors que l'artiste explore les caractéristiques macro et microscopiques des vrais arbres. Faisant écho à la croissance lente des forêts, Lambrechts construit chaque pièce à la main, en sélectionnant avec soin des finis qui rehaussent l'aspect organique de la forêt pétrifiée.
Au moment où les visiteurs déambulent dans l'exposition, ils sont frappés par la lutte entreprise par la forêt pour survivre et par son combat pour exister dans un monde de plus en plus dominé par la vie humaine. Les témoins de la déforestation — branches coupées et autres — figurent également dans ce qui se présente comme un cri pour l'action.
La galerie du campus d'Orléans de l'École d'art d'Ottawa est située dans le Centre des arts Shenkman. Réception gratuite. Bienvenue à tous! 245, boulevard Centrum, Orléans, ON K1E 0A1
Pour plus d'information, contactez Nadine Argo, Coordonnatrice de la galerie au 613-580-2765 ou à l'adresse osao.info@artottawa.ca.
Réception : Rencontre avec l'artiste!
Dimanche 27 octobre de 13 h à 15 h
Entrée gratuite – Bienvenue à tous
Les œuvres seront exposées du :
25 octobre au 24 novembre 2013
CAMPUS D'ORLÉANS
Centre des Arts Shenkman | 245 boulevard Centrum
Heures de la galerie
Lundi au dimanche | 9 h à 20 h
[sujet à changement]