Shift
2013 OSA Diploma Graduation Exhibition [PDF]
Shift
2013 exposition des diplômées en beaux-arts de l'ÉAO [PDF]
As the graduating class of 2013, we have decided to call ourselves Shift. Our rationale is based on the fact that while we may have finally completed our formal education, by no means does this signal the end of our artistic development. Just as we have grown during our time here at the school, we will continue to change even more during our upcoming career. We are six independent and hardworking women who pursue increasingly varied artistic practices with individual flair. While our work is different and spans many mediums, our unifying thread is our fierce dedication to art. For us, graduation signals not a stasis or completion, but the inception of newer and bigger changes. May our artistic journey be constantly shifting and growing; and may we never stop learning.
En tant que groupe de finissantes de 2013, nous avons décidé de nous appeler Shift. Notre raisonnement est basé sur le fait que, bien que nous ayons finalement terminé notre éducation formelle, en aucun cas, cela ne signale la fin de notre développement artistique. Tout comme nous sommes épanouies pendant notre séjour ici à l'école, nous allons continuer à évoluer davantage au cours de notre future carrière. Nous sommes six femmes indépendantes et travailleuses qui poursuivons des pratiques artistiques de plus en plus variées avec une touche personnelle. Bien que notre travail soit différent et qu'il couvre de nombreux médiums, notre fil conducteur est notre dévouement féroce à l'art. Pour nous, la graduation ne signale pas une stagnation ou un achèvement, mais le début de nouveaux et plus importants changements. Puisse notre parcours artistique être en constante mutation et en pleine croissance, et puissions-nous ne jamais cesser d'apprendre.
SHIFT 2013 GRADUATION EXHIBITION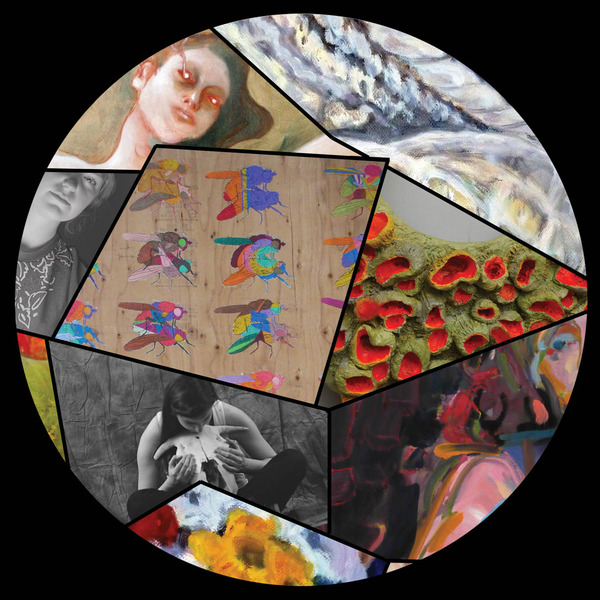 You are invited !
2013 Fine Arts Diploma Graduation Exhibition
When: June 27th – July 25th, 2013
Where: 35 George Street, Ottawa
Vernissage: Thursday June 27th, 7:00 – 9:00 p.m.
The Ottawa School of Art is proud to present the graduation exhibition of the 2013 Fine Arts Diploma students. The exhibition features works by Melissa Blackman, Virginia Dupuis, Kimberly Edgar, Jane Ladan, Kathleen Mccrea and Jenn Noseworthy.
The Ottawa School of Art offers a three year pre-professional program of study in the fine arts. The works in the graduation exhibition are drawn from the third year of the program that features self-directed studio courses and apprenticeships with artists who have influenced the candidate's development. Our 2013 graduates are six independent women who pursue increasingly varied artistic practices with individual flair. This final year has provided them with significant knowledge of the cultural context of a contemporary art career. You are invited to celebrate their success.
Vous êtes invités!
Exposition de fin d'études du programme de diplôme en beaux-arts 2013
Quand: 27 June à 25 juillet, 2013
Lieu: 35 rue George, Ottawa
Vernissage: Jeuid 27 June, 19 h 00 à 21 h 00
L'École d'art d'Ottawa est fière de présenter l'exposition des diplômés du programme de beaux-arts 2013. L'exposition met en valeur les œuvres de Melissa Blackman, Virginie Dupuis, Kimberly Edgar, Jane Ladan, Kathleen McCrea et Jenn Noseworthy.
L'École d'art d'Ottawa offre un programme pré-professionnel de trois ans en beaux-arts. Les œuvres de l'exposition de fin d'études sont produites lors de la troisième année.  Le programme propose des cours en atelier pour un usage autonome et des stages avec des artistes qui ont influencé le développement des candidats. Nos diplômés 2013 sont six femmes indépendantes qui poursuivent des pratiques artistiques de plus en plus variées, leur apportant une touche personnelle. Cette dernière année leur a fourni une connaissance approfondie du contexte culturel d'une carrière en art contemporain. Vous êtes invités à venir célébrer leur succès.
35 rue George Street
Ottawa, Ontario  
K1N 8W5
613.241.7471
www.artottawa.ca